If your iPhone LCD screen is cracked, you can either take it to a cell phone repairer or go DIY by buying  cell phone parts and follow the steps below.
Back up the phone and power down.
Backup all your data with iTunes then power down the device.
Remove the pentalobe screws
Do this with the help of the pentalobe screwdriver. You can find the screws at the either side of Lighting connector port. Pentalobe screwdrivers are easily available at cell phone parts suppliers.
Pry up the screen with the help of a suction cup.
Make the suction cup slightly wet. Ensure that the cup is firmly attached to the front panel. You can also use the plastic opening tool once the display is separated from the device enough.
Begin from the bottom and then loosen the display up to go all the way to the right and left side. Never detach fully as you may find many ribbon cables attached to the display that will be used later.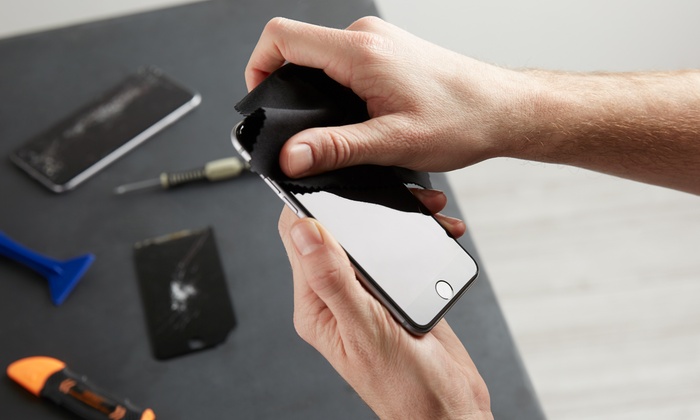 Remove the front panel assembly cable bracket.
Once the front display is removed enough, lift it around 90 degrees off the rear case and get rid of the front panel assembly cable bracket from the logic board which is found nearby the top of the device. have a look at the right side of the battery where you may find a small metal panel held by 3 Philips screws. Remove them as well.
Disconnect the ribbon cables.
Once the metal panel is removed, make the use of the plastic opening tool to detach the 3 front panel assembly cables for the front camera, digitizer cable and the LCD cable. Then remove the front panel display fully from the rear case.
If your LCD damaged is ruined, reassemble the new LCD and front display. If you are replacing the cracked screen, then remove the 6 screws holding the LCD display in the front. You may find them both in the left and right of the LCD and two on the rear panel as well. Detach the LCD panel.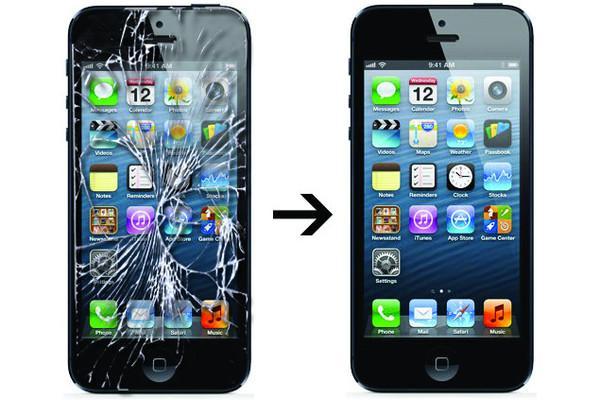 Remove the rear microphone assembly.
You don't need screws here, just lift it.
Remove the earpiece speaker.
Detach the earpiece speaker, the bracket, speaker and front facing camera. Then with the help of plastic opening tool, remove the front facing camera. Then remove the camera itself.
For this remove the bracket by using the plastic opening tool.
Reassemble with the new display.
Now that the cracked part is removed, you need to reassemble everything in a reverse order.