The new-age chatbots do much more for businesses, rather than just responding to consumer queries and working like an automated version of the FAQ page. Chatbots allow companies to have one-to-one conversations with users, and this could be related to anything from marketing and surveys, or pushing exclusive VIP messages for select consumers. If you want to get a chatbot for your business, the first step is to find a builder. In this post, we have a few tips that will come in handy for selecting the best chatbot platform, with a review of top three names.
Tips for every business
Make sure that the uptime of your chatbot is not compromised. In fact, availability is one of the foremost factors for selecting a chatbot platform, because the purpose of chatbots is to avoid the need for an in-house customer care team around the clock.
Focus on the features. From Facebook Ads JSON Tool, to Instagram Comments Tool, premade templates and support for branding, you have to select a chatbot builder that offers the maximum number of features and offers considerable tools and widgets. This is necessary because you want to retain control on features you wish to provide for your consumers. Multiple-language support, for instance, could be necessary for some businesses.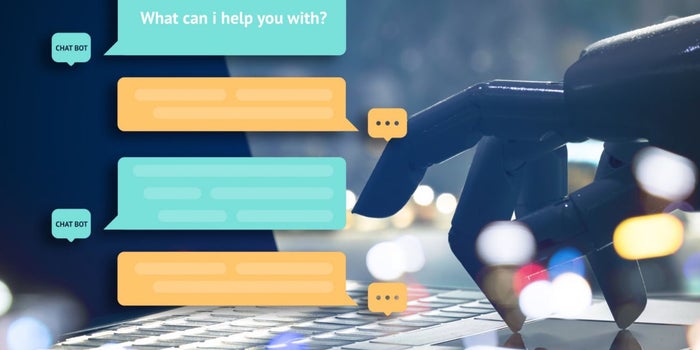 Check for support. Much like any other tech-based product, chatbots can have issues, and you need the builder to offer all the support they can. Check if the concerned builder is flexible and accessible at all times, and they should be able to offer assistance around the clock.
Pricing does matter. Most of the better chatbot builders have a subscription-based service, so you are expected to pay a fixed amount every month. The costs depend on the 'package' you choose, which includes features, tools and widgets. Even with the best platforms, don't expect to pay more than $300 per month.
The best three chatbot builders
If you want to find that one chatbot builder that does it all, Herobot is the one we recommend. This particular chatbot service is easy to use, and you can have a bot that's customized for your niche and industry, without compromising on the features. You also have support for Instagram and Facebook, besides a whole range of premade templates.
Flow Xo. Another great choice for any business that wants to focus on social media integration. This builder allows you to integrate with WhatsApp Web, Telegram, Twilio SMS, Facebook Messenger, and more, and they do have a wide range of templates too.
The last one we want to talk about is Botsify. For businesses that have websites on WordPress and Shopify, this one is the best one to go for. We love this chatbot platform because it makes the most of AI, and as required, your human team can take over and complete an action. It can be integrated with WhatsApp, and Instagram, besides Messenger.
Check the pricing and features before taking the final call on selecting a chatbot platform.