Founder of Hippocratic AI: Munjal Shah Explores the Role of Artificial Intelligence in Improving Healthcare Outcomes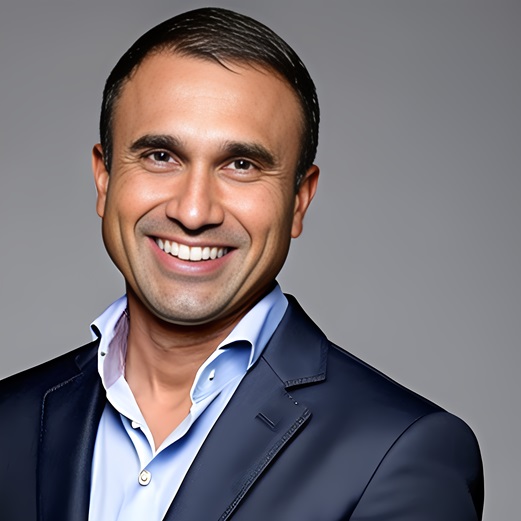 As a serial entrepreneur with a $100mm Medicare Advantage business on his resume (Health IQ), Munjal Shah's established himself as one of the premier entrepreneurs in the field of health and wellness. Focusing on AI and how it can interface to make our lives better in the world of healthcare, Shah would end up establishing Hippocratic AI to accomplish the task.
Munjal Shah came to the medical field during his time at the University of San Diego, where he secured his B.A. in Computer Sciences. Shah earned his Master's in Computer Science from Stanford University, where he would also specialize in Artificial Intelligence.
What Is Hippocratic AI?
Hippocratic AI was the fourth company founded by Munjal Shah and the first geared toward addressing the global healthcare shortage that the World Health Organization is currently projecting. According to studies by the W.H.O., there is estimated to be a 15+ million healthcare worker shortfall by 2025.
Seeing the shortage of healthcare workers and understanding the importance of addressing that gap, Munjal Shah would turn to artificial intelligence to begin machining solutions.
Shah stated, "Hippocratic AI will be used for non-diagnostic patient-facing applications."
Extensively trained, the Hippocratic AI LLM will accommodate voice and tone detection to understand better and meet the needs of the patients they interface with. Shah stated, "This understanding will enhance the quality of care provided, allowing the LLM to detect things like fear or pain, among other common patient emotions."
Building Hippocratic AI From the Ground Up
Hippocratic AI was built with three core building blocks at its center: certification, reinforcement learning with honest human feedback (RLHF), and bedside manner.
Shah stated of his company efforts, "Focusing on these three main parameters ensured that we were able to set ourselves up for success and give us the best possible chance to reach our goal of using the LLM to increase healthcare access, reduce cost, and close the healthcare skills gap that the pandemic created."
With a focus on RLHF, healthcare professionals will be able to contribute to the development of AI. Shah added, "At the end of the day, we know that the best people to determine LLM readiness for deployment in the healthcare system are the experts who serve that role in today's system."
As far as future outcomes go, Munjal Shah is focused on developing AI into its platform, ultimately empowering the workforce and improving the lives of patients and providers alike.
Shah said, "Our commitment is to extend Hippocratic AI to roles and tasks only when the system is guaranteed safe and accurate by qualified healthcare professionals."