Let's start by understanding the relevance of solar energy in 2020. Fossil fuels and coal supplies are depleting at a rate like never before, and if researchers and scientists are right, we wouldn't have enough of these resources in the next couple of decades to come. In other words, we have to switch to alternate, cleaner, and better sources of energy, and there is considerable hope from both solar & hydro energies. China-based solar street light supplier – Shenzhen Moonlight Technology, has come up with a unique product that they call the "Palm Tree solar street light". This product promises to change the way we look at street lighting, and in this post, we are doing a quick review of the same.
How is the product different?
Shenzhen Moonlight Technology Limited has spent a considerable amount of time in improving and working on the design of this product. Also called the "Foldable all in one solar street light", this is an entirely new product, which challenges and fixes some of the common concerns with solar-powered street light solutions. Palm Tree solar street light comes with a foldable design, which allows to harness the best of solar energy, and the design is such that the heat from the panels wouldn't harm some of the other components of the light. For the longest time, street lights that relied on solar energy required heavy maintenance, primarily because the heat from panels would affect the life of lights, batteries and other components.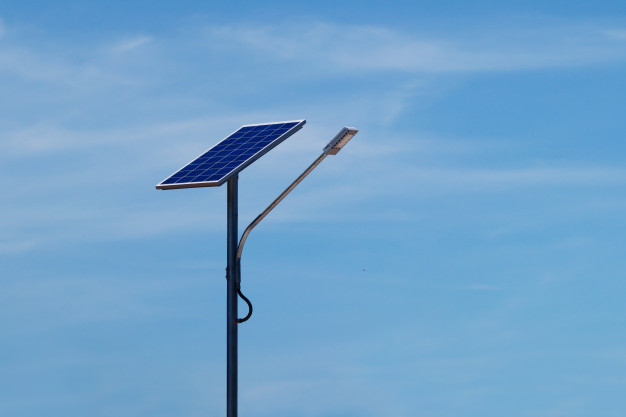 That's not the case with Palm Tree solar street light. The design ensures better heat dissipation, and it is beyond doubt, the most unique solar street light in the world. There are also four working modes of this solar street light, which can be controlled remotely, and the foldable design is such that installation and use remain seamless. There is also almost no extra maintenance charges, and the installation process can be done with, in just two steps and with no need for cables.
Final word
Palm Tree solar street light is the step forward in using solar energy for large-scale use, and kudos to Shenzhen Moonlight Technology Limited that has taken the step towards a better world. You can check online to find more on the product from their website. Overall, Palm Tree solar street light is a new product that stands out for commercial use and will find diverse takers.