Whenever new innovations emerge, many of us tend to be overwhelmed by their sheer novelty. As a result, it's easy to overlook earlier pieces of technology. And one of these is web browsers. Despite the importance of this modern tool in our daily lives, with nearly five billion people using the internet worldwide, few are aware of the technological advancements in browsers. To help you get up to speed on all the latest things happening in the world of web browsers, we've laid out some of the newest trends you need to know down below.
Instantaneous loading
While the connection speeds haven't changed much since 2016, the average websites have grown twice in size. However, the speed at which websites load mustn't exceed a few seconds because it impacts the willingness of users to browse through their pages. This is why many of the big players in the industry like Google, Opera, and Mozilla are working around the clock to ensure their respective browsers load games on sites like NetBet, play movies from Netflix and Spotify music streaming much faster, without interruption or 'freezing' than they ever did in the past.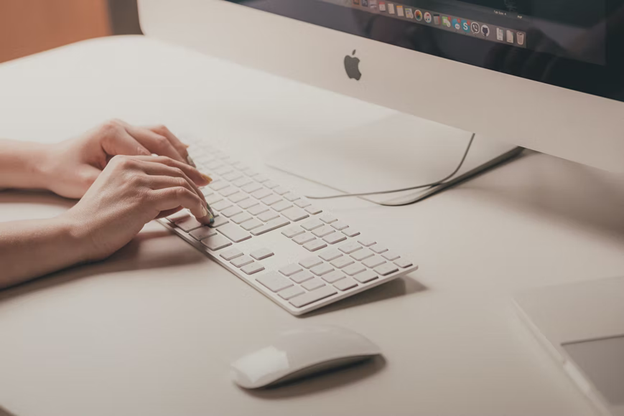 Image: https://unsplash.com/photos/wbXdGS_D17U
Paid web browsers to come
Current and recent web browser usage paints a clear picture of the emergence of paid variants. Most online activities could shift to a more premium browsing service in a couple of years. The decision of Google to ensure that users are unable to use ad-blockers in their Chrome browser indicates a planned and serious effort to adopt a pay-to-use model. It also suggests that this tech giant is intending to encourage people using the browser for free, to move to the G Suit's premium services like Chrome Enterprise.
Voice-powered browsers
Another notable trend that's slowly growing is the utilization of voice commands in controlling the web browser either with a third-party add-on or as native features. Voice-powered web browsers essentially exploit output and input. For the latter, they use combinations of keyboards and speech recognition. For the former, they leverage machine-learned or pre-recorded speech and sound synthesis. While it's not entirely new since Google's Assistant—an AI-supported virtual assistant—was launched in 2016, the usefulness and convenience of voice-powered browsers are making strides today.
AI-supported browsing
Artificial intelligence has and continues to change our virtual lives. It's now transforming web browsers too. Here are a few ways in which the use of AI is benefiting  browsers:
It makes many artificial intelligence features operate much quicker when directly running on the web browser.
Handles privacy and security concerns through the preservation of browser-based artificial intelligence within the client.
Eliminates the need to have background APIs to make requests for any resources within the cloud.
Accelerates and simplifies the flow of artificial intelligence applications.
Conclusion
This list of browser trends is bound to bring some excitement to everyone. As internet use continues to surge, any developments that improve the user experience on the web browsers will always be welcome, whether to enhance privacy and security, the convenience of AI-powered browsing, and voice-support browsers. After all, they ultimately affect anyone who uses the internet. And staying abreast of all these innovative additions will go a long way in preparing yourself for them.